In the rhythm of beat and technology
21. February 2022
Dominique Kreuzkam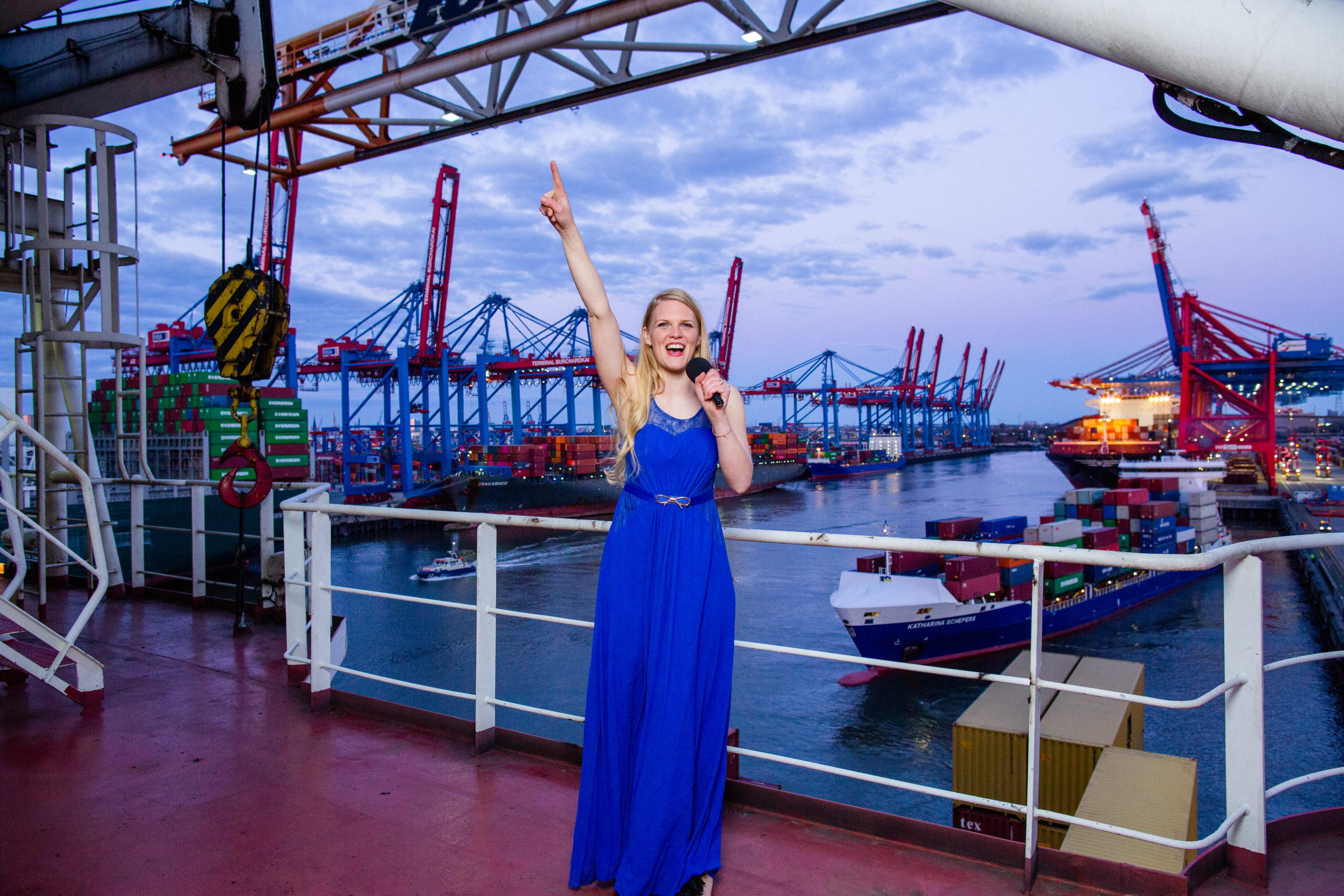 Technical Superintendent
Mareike Barghusen
At the beginning, there was the question: Where should the professional journey go after the Abitur? And in which element: air or water? For Mareike Barghusen it was already clear: "I want to work and travel the world at the same time! So the positions of pilot or captain came into question," she says and continues: "Since I'm not a fan of flying, the choice quickly fell on water." And her journey into shipping began.
First, she trained as a ship's mechanic at Hapag-Lloyd. There she made her first voyages on the shipping company's training vessels. "It quickly became clear to me that I found the engine the most exciting: Dismounting here, assembling there, there's always something to do. That is my world. The moment the main engine starts: everything is moving, gets into its beat, then everything comes to life and that's just cool!"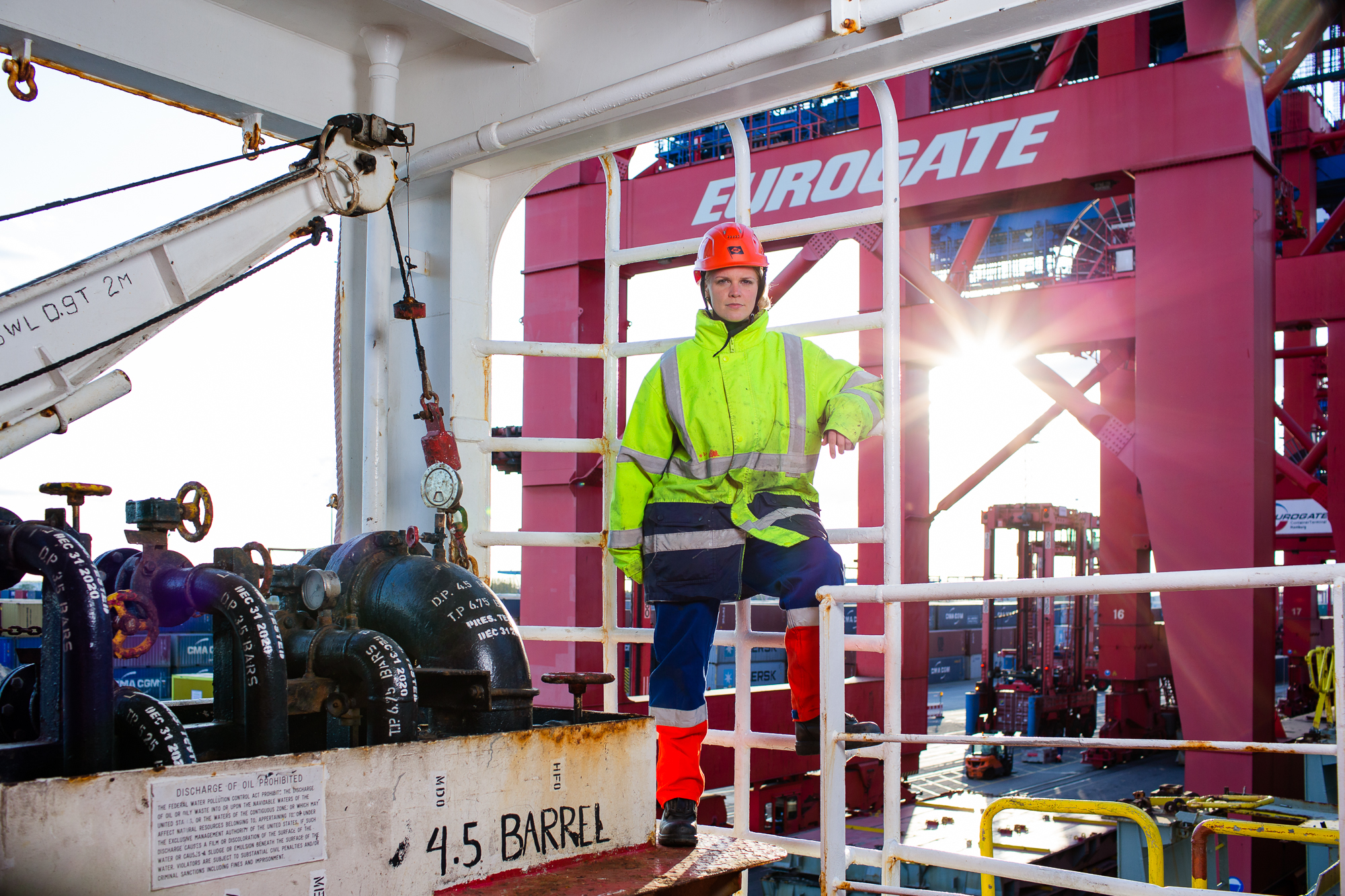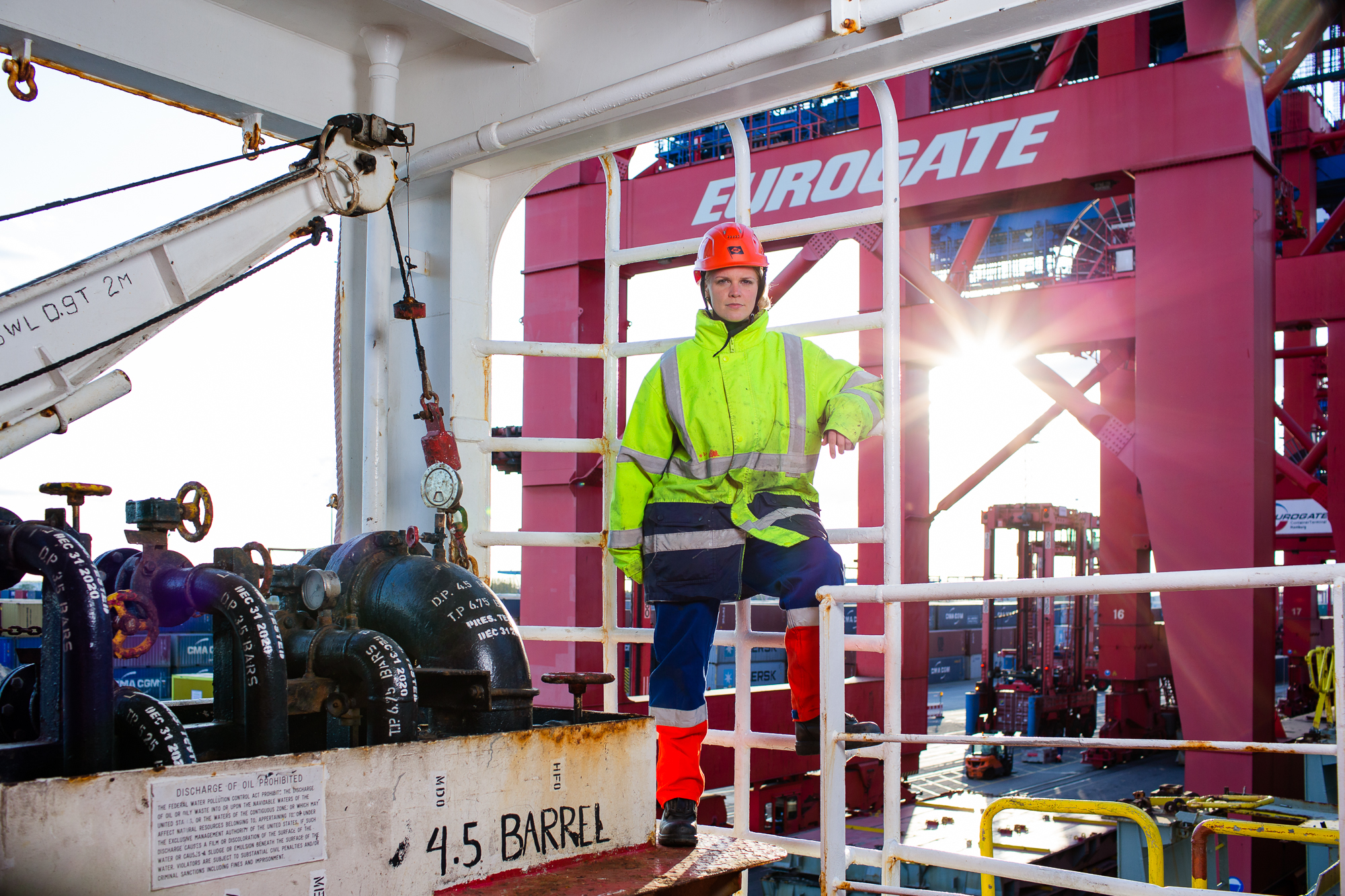 Despite working below deck, she saw a lot of the world during the voyages. "One trip was along the west coast of South America. Peru, Chile, Colombia, the landscape and the ports have remained special memories for me. And my baptism of the equator," she smiles. "Seahorse" is the Hamburg native's name since then. "I don't listen to that, but I won't forget the christening on board the CANBERRA EXPRESS, especially the crew in mermaid outfits in the on-board pool," she laughs.
She still rates the words of her mentor on the CHICAGO EXPRESS as formative. She quotes: "Get a grip! Identify the problem and work out your own solution. Be creative!" After her apprenticeship, she began studying shipbuilding at the Technical University of Hamburg-Harburg. After a short time at Lufthansa Technik, she started as a junior technical inspector at Interorient Shipmanagement in Hamburg.
Since 2019, Mareike is a technical superintendent at NSB, looking after container ships from 1,800 to 5,100 TEU. "In 2021, we had a lot of dockings on the docket," she says. She has managed, or co-worked on six of them. "The moment when the ship slowly comes out of the water in dry dock, it's like a surprise egg."
At the same time, the most stressful phase begins, because everything has to be delivered and done – and work – in a limited time window. Delays cost money. "You have to prioritize, plan and work consistently, but also be creative with spontaneity. I enjoy that a lot," she says. What motivates her: Positive feedback from the crew on working together, on her way of actively involving them. This work is rewarded when the ship is afloat again and has passed the tightness test.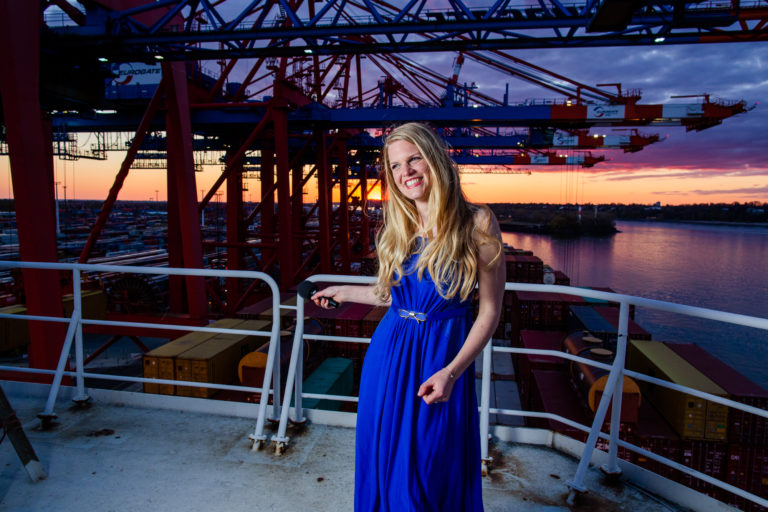 "Dockings, ship management, that only goes well when the team works," she says. It is important to be able to strike the right note – just like with music, one of her passions. It all started with playing the piano. She has been taking singing lessons since 2007. "In times of pandemic, I practise online, there are special platforms for that, which are geared towards singing," she says. When she sings, she works out the songs piece by piece. "There are parts where I think 'You can't sing that!' And then comes the moment when it 'clicks'." She also stands on stage, stage fright and adrenaline kick included: "Singing strengthens your own presence. It helps you speak more freely, louder and clearly, use your voice effectively – and your stomach muscles!"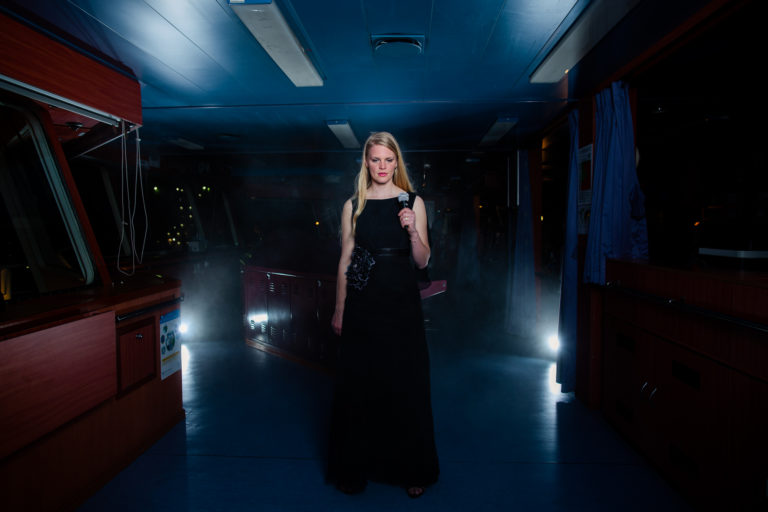 Her repertoire ranges from ABBA to ZZ Top; from pop to rock to musicals: "When someone looks at my CD shelf, they think I have multiple personalities," Mareike laughs. But one of her favorites musicians is Lady Gaga. "She wrote amazing songs like Applause, Million Reasons or Shallow. And she is changeable, both musically and as a person."