Crew training is key – an insight on NSBacademy from Morten Magnil
NSB Academy is the dedicated service to provide officers relevant crew training in real-like conditions. Concretely, it includes several training centers in Germany, Sri Lanka, and the Philippines. One of the major training solutions of the NSB academy is the 280° simulator that train the crew for any challenging situation with all the vessel types owned by NSB.
24. February 2021
Elise Catteau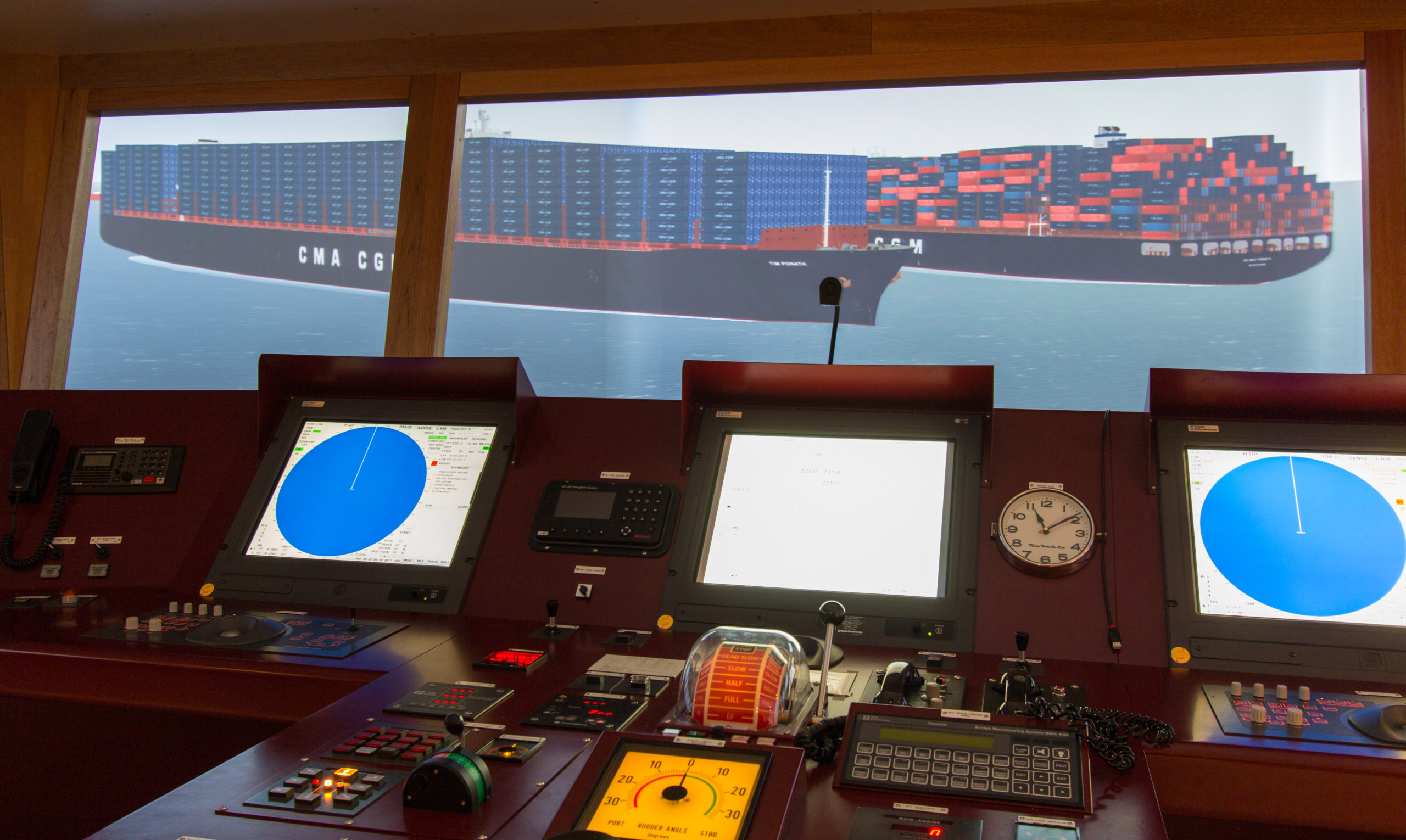 Besides enhancing the quality and safety of our services and crew, our crew training is based on sharing best practices to remain at the state-to-the-art of Ship handling.
Who better to talk about NSB Academy than its iconic manager, Morten Magnil… When he talks about his work, he does it with a smile. Morten Magnil is a captain since 2003; he comes from the tanker sector. He has sailed for a shipping company from Sweden until joining NSB. His first ship with NSB in 2002 was CMA CGM BALZAC.
In 2017, Morten Magnil changed of path and gave a new meaning to his career: "the knowledge from the time is my backbone, I would like to pass it on" says the father of three children. "Training seafarers, working with them, and optimizing things is a never-ending task. It always gets better!"
One of his main focuses is communication on board. "There is no democracy on a ship. One person always has to take responsibility and make decisions. But he can include others in his decisions, listen to his colleagues, and weigh up with them. You can train that on land. For doing that onboard you also have to know your crew well! But if you do things right, your team will follow you."
"For me, there is no captain, no first mate, no second officer in the NSBacademy simulator. I only have students says the Gothenburg native. He describes his style of dealing with people as informal. "I like teaching others," he says with a smile.