Hot Drill! NSB trains Shipboard Fire Fighting
13. July 2022
Lina Wörner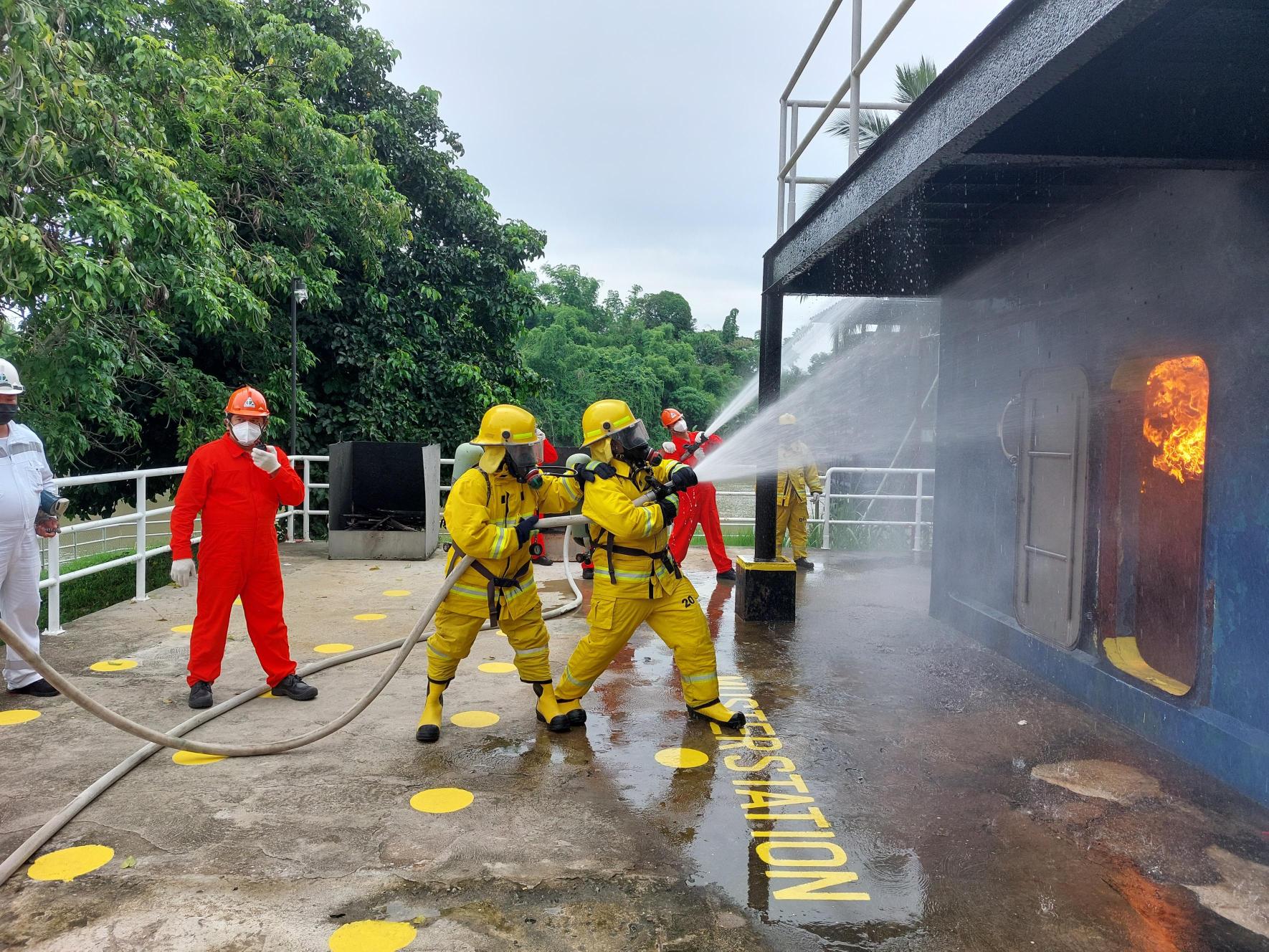 Hot Drill!
NSB trains Shipboard Fire Fighting
A fire is one of the most dangerous incidents to happen on board a vessel. To prepare our crews for such emergencies, which can never be completely prevented, we regularly train them in shipboard fire fighting.
From July 11th – 13th 2022, NSB held a 3-day course in Shipboard Fire Fighting at The MAST (Philcamsat) Maragondon, Cavite.
The participants learned a safe handling of fighting and extinguishing fires with the use of onboard fire-fighting appliances and equipment, fire-fighting agents, and fire-fighting methods and procedures.
The purpose of this training was to minimize the risk of fire and maintain a state of readiness to respond to emergencies involving fire.
Press Contact
NSB Communication Team
Dominique Kreuzkam (he/him) & Lina Wörner (she/her)