14. April 2022
Dominique Kreuzkam
Cadets on the Philippines
Learn how to grow
In December 2021 we have welcomed 42 new cadets from all departments (14 Deck, 16 Engine and 12 ETO cadets) to their training for a maritime career at GigaMare Inc, Subic Bay, Philippines. We are very pleased to announce that all of them joined the solemn graduation ceremony after completing their training.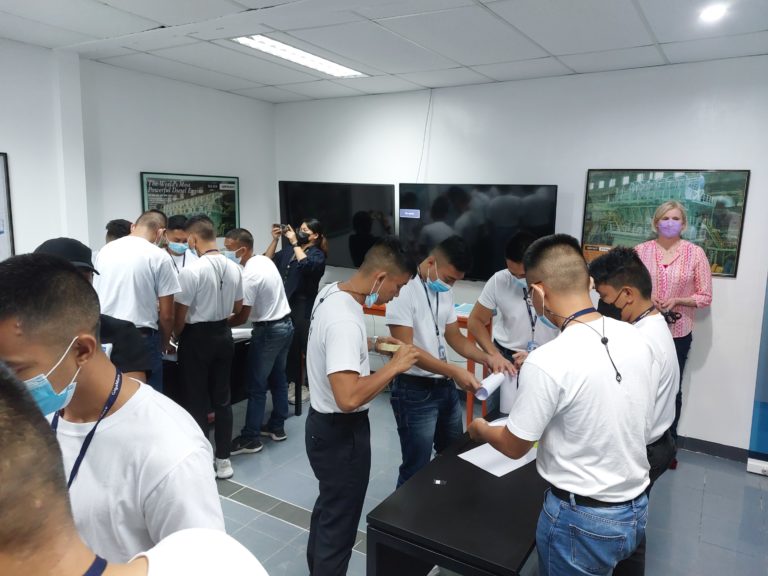 Briefing – Performing – Evaluating – Debriefing
Part of the education was a team exercise for completing a full learning cycle.
The task: Build a stable paper tower from the scratch. All teams were provided with an identical set of building material, while the approaches and results were very different. NSB Career Manager on the Philippines, Captain Thaddeus Bonghanoy, completed the learning cycle with his debriefing. Together with the cadets he stated what went well, what went wrong and why.
Our Head of People and Talent Development Caroline Baumgaertner: "Watching them while presenting their best moments of the past weeks and experiencing their development is always inspiring and motivates me. Getting in touch with cadets is very enriching: They are the future – for NSB and the entire maritime industry!"