NSB GROUP announces partnership with Kadmos
22. August 2022
Lina Wörner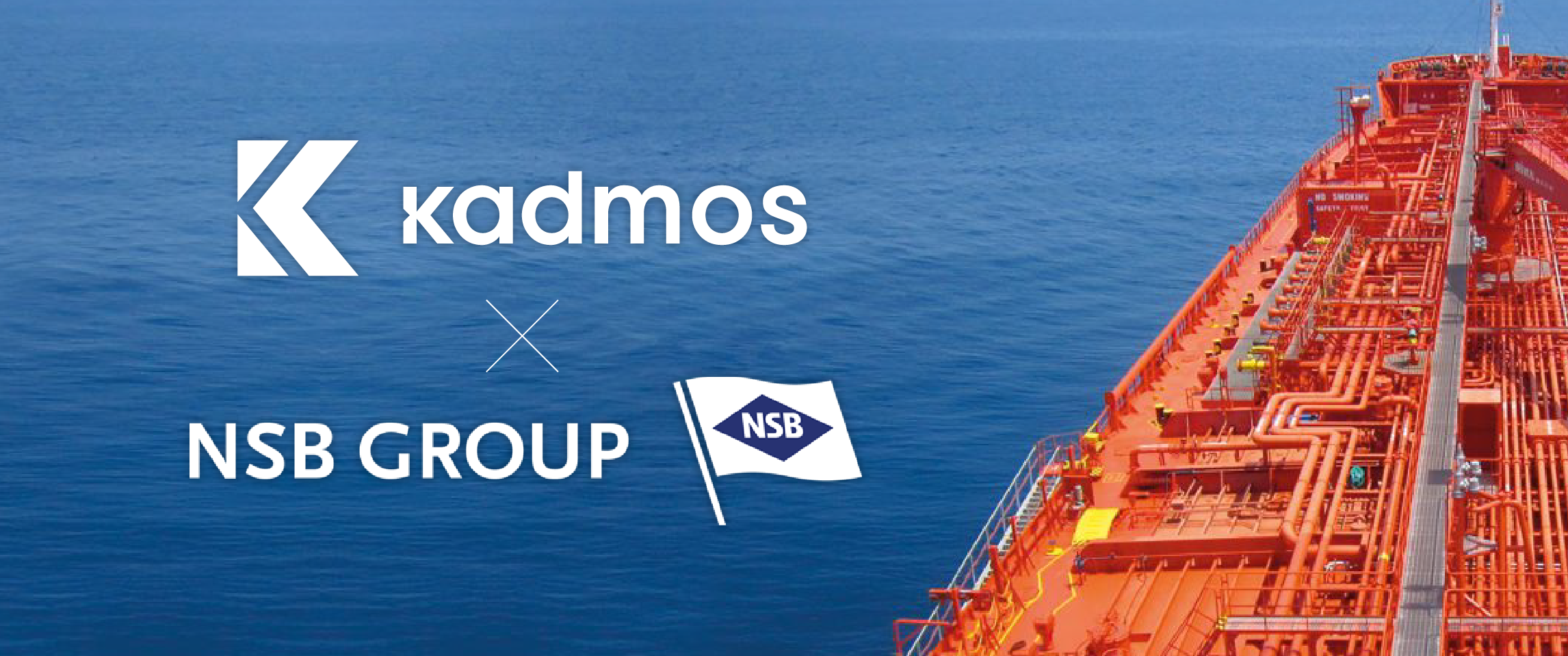 Cooperation with Fintech Start-Up
NSB Group chooses Kadmos to digitalize crew salary payment processes and provide seafarers with more control of their salary payouts.
NSB GROUP has chosen the Kadmos payment platform to digitalize and automate salary payments for its seafarers. NSB will begin rolling out this new payment system in the coming months. With the onboarding of NSB, Kadmos continues to expand the number of shipping companies that have chosen its payment platform. As Kadmos co-founder Justus Schmueser explains, "Having an important shipping company like NSB GROUP as a customer shows that our payment platform is the future of salary payments in the industry and further demonstrates that our solution provides real benefits to shipping companies and seafarers alike."
The Kadmos payment platform brings more transparency and efficiency to crew salary payouts by streamlining and digitalizing the entire payment process. As a leader in financial technology for the shipping industry, Kadmos' engineering and product teams have developed an end-to-end salary payment platform that improves the efficiency of NSB payment operations and transfers. This not only helps NSB reduce administrative costs and eliminate cash-to-master payments, but also allows to transfer salary payments instantly to the crews.
"Kadmos' payment platform marks another step forward on our roadmap of implementing innovative solutions. One of the benefits of Kadmos is the ease of a complex process for our colleagues on board and on shore by intuitive usability. Enhancing our services towards our clients, and also to our seafarers is very important to us. Kadmos meets our expectations of safeness and simplicity. That is why we use it", says Tim Ponath, Chief Executive Officer of NSB.
NSB's adoption of the Kadmos platform constitutes an important step toward greater digitalization of its operations. As Thomas Kriwat, Global Key Account Director Marine at Kadmos, adds, "NSB constantly positions itself as a leader of technical innovation in the shipping industry and we are thrilled to be helping them pay their seafarers more securely and efficiently."
Kadmos' payment platform represents an important step taken by NSB in giving their seafarers more advanced tools for managing their finances. With the Kadmos app, seafarers will receive their salary payments instantly while being able to keep it in an EU-based e-wallet. In addition to helping better secure and manage salary payments, the Kadmos app enables seafarers to send money home quicker and more cost effectively with market-leading FX rates.
Press Contact
NSB Communication Team
Dominique Kreuzkam (he/him) & Lina Wörner (she/her)