NSB GROUP appoints Panneer Selvam as Chief Operating Officer
30. March 2022
Dominique Kreuzkam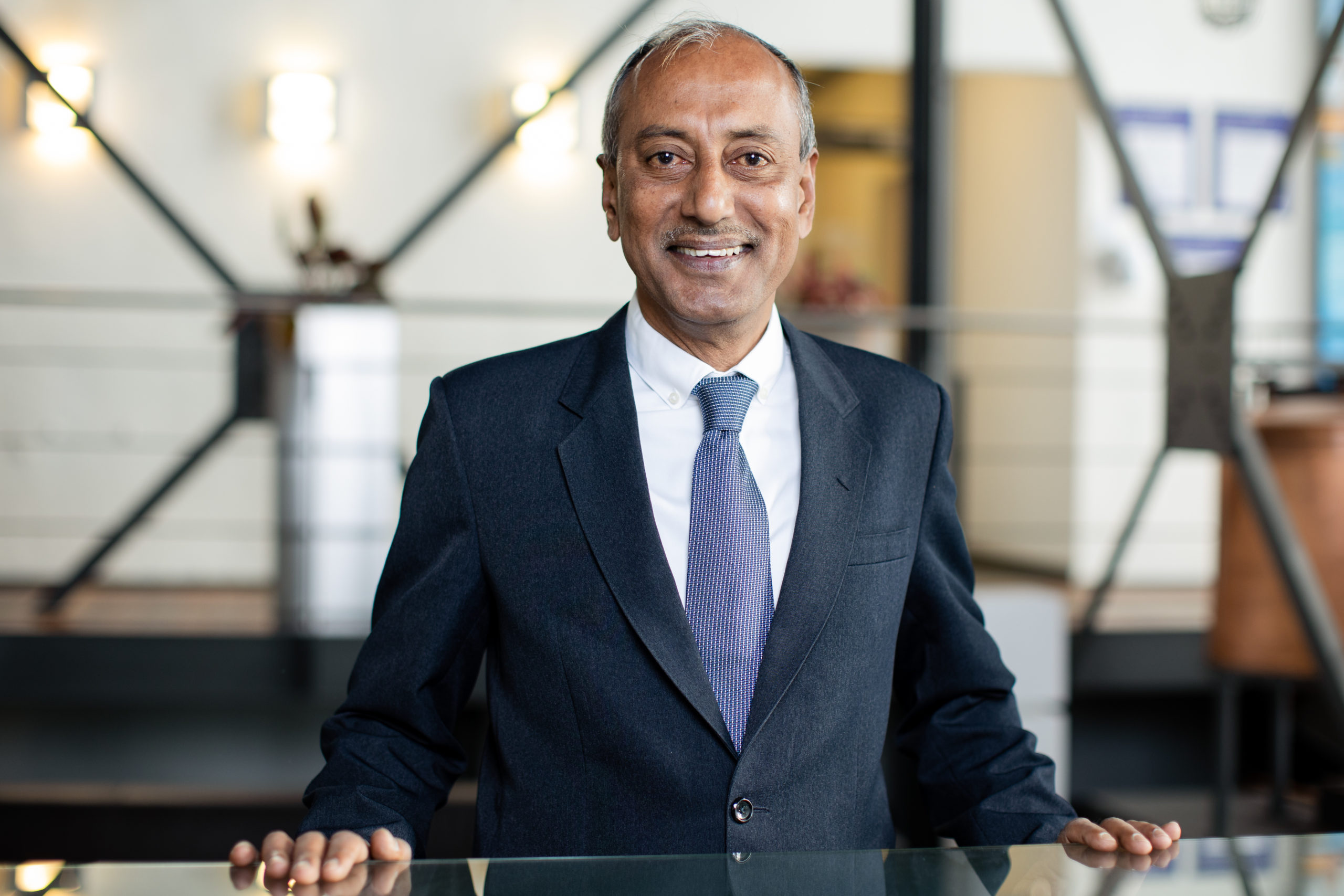 New Chief Operating Officer
NSB GROUP appoints Panneer Selvam
Panneer Selvam is heading NSB GROUP's Singapore office NSB Shipmanagement Ltd. Pte. since 2020. He previously worked 23 years for the container liner Pacific International Lines (PIL), where he was most recently responsible for a fleet of 130 container ships as "General Manager Technical". He is now a member of NSB's Board of Directors.
With the new Chief Operating Officer (COO), NSB GROUP is strengthening its strategic-technical orientation as well as its location in the Pacific region. Selvam is responsible for the entire technical strand of the Buxtehude-based shipmanager. He also manages the office in Singapore with six other employees. The team looks after a section of the NSB fleet. The technical and nautical colleagues also carry out ship inspections and audits on the ships of the NSB GROUP, but also for third-party customers in the region.
Tim Ponath, Chief Executive Officer (CEO) of NSB, says of the move to appoint Panneer Selvam to the management team: "Because of his many years of experience as a technical fleet manager Panneer Selvam is of great benefit to us. With his presence in Buxtehude and in Singapore, he is close to the assets of our clients, and he connects two important shipping areas. By nominating him, we underline our ambitions of growth in Singapore. His local roots and professional network will support our activities.  We are very happy that we have won Selvam for NSB GROUP and now also for the new position in our top management."
The 59-year-old Panneer Selvam was born in Singapore, he is married, and he has three grown-up sons. The management of NSB GROUP consists of Tim Ponath (CEO), Dirk Kleinekampmann (Chief Financial Officer), Markus Thewes (Chief Commercial Officer) and Panneer Selvam (COO).
About the NSB GROUP
NSB GROUP is a maritime service company with headquarters in Buxtehude and locations in Singapore, on the Philippines, Korea and China. Its history goes back to 1982. In addition to traditional technical management, the services offered by the ship management company include commercial management, crew management and training, insurance services, engineering and newbuilding. In total, NSB manages a fleet of over 70 ships. NSB GROUP employs around 150 people on land and 1,700 at sea worldwide.