NSB starts digital payment system for seafarers with Kadmos
09. June 2023
Dominique Kreuzkam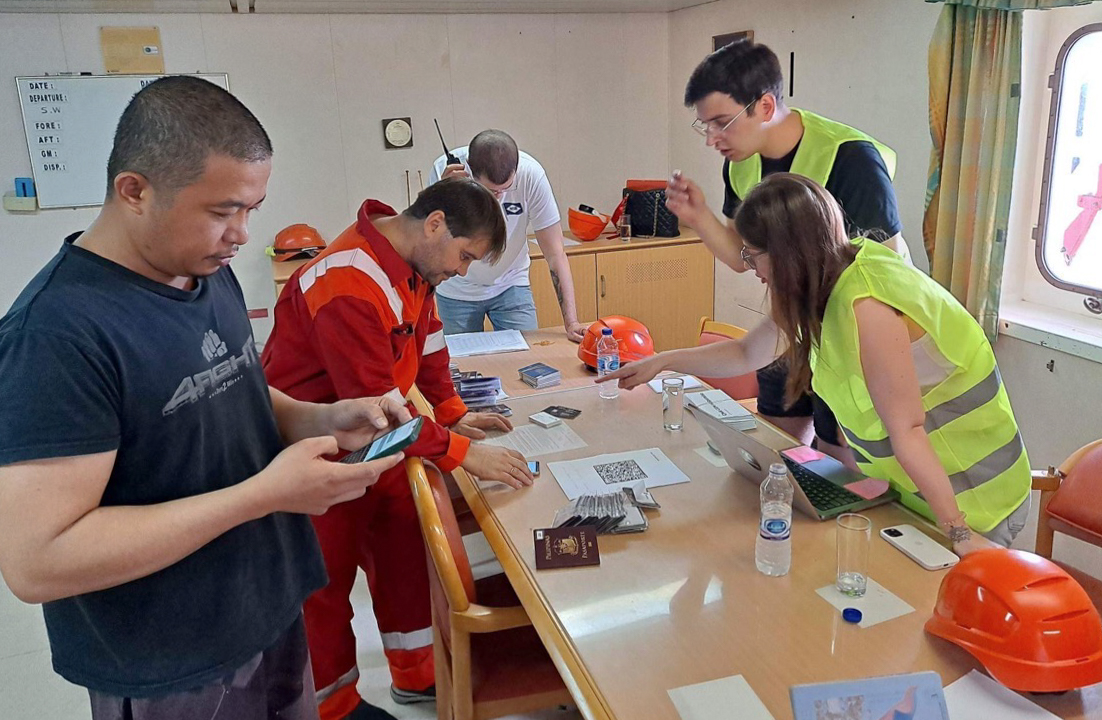 NSB launches digital payment system for seafarers
Roll-out of payment app "Kadmos" started
NSB has taken a significant step forward in enhancing the payment experience for seafarers with the official roll-out of "Kadmos" payment software across its fleet. This implementation represents NSB's commitment to convenience, safety, transparency, time-saving, and cost efficiency.
With Kadmos, seafarers can now enjoy enhanced convenience in receiving their wages. The software eliminates the need for physical transfers or paperwork by enabling direct payments into seafarers' bank accounts. Regardless of their location, seafarers can access their payments swiftly and accurately. This digital solution simplifies the payment process, allowing seafarers to track their earnings and manage their finances efficiently.
Safety is a top priority, especially when it comes to finance and NSB recognizes the importance of securing financial transactions. By implementing Kadmos, the company ensures the protection of seafarers' payment data. Stringent data protection regulations are adhered to, and advanced encryption techniques are employed, safeguarding against fraudulent activities and unauthorized access. Seafarers can have peace of mind knowing that their sensitive information is secure.
Transparency is another key aspect of Kadmos. The software provides a user-friendly interface, enabling seafarers to have a clear overview of their payments and financial transactions. This transparency fosters trust and allows seafarers to have a comprehensive understanding of their earnings.
The automated system eliminates manual calculations and reduces administrative tasks, saving valuable time for both NSB and the seafarers.
In conclusion, the official roll-out of Kadmos payment software by NSB signifies a new era of convenience, safety, transparency, time-saving, and cost efficiency for seafarers. With Kadmos, seafarers can expect a streamlined payment process, enhanced security, and improved transparency. NSB, in turn, benefits from optimized operations and cost savings. This implementation reinforces NSB's commitment to providing a superior payment experience while maintaining the highest standards of safety and efficiency in the maritime industry.
NSB Communication Team
Dominique Kreuzkam (he/him) & Lina Wörner (she/her)