NSB supports Seamen's Missions in Hamburg
28. December 2022
Lina Wörner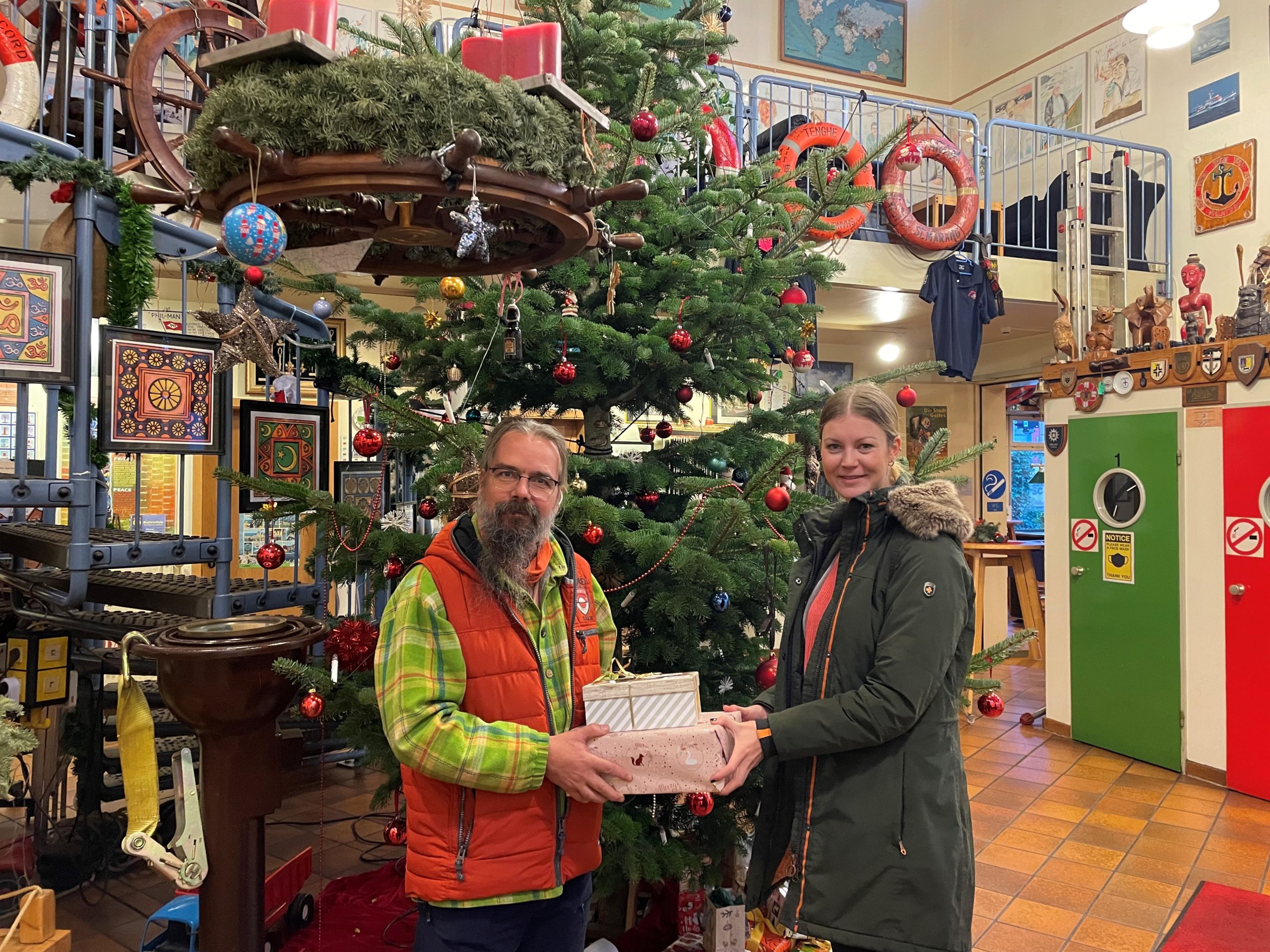 Employees, families & friends donated for Duckdalben International Seamen's Club
Christmas in a Container Box
What could be better than being able to unwrap at least one present at Christmas? Probably not much, especially if you spend the holidays far away from your loved ones in a foreign port on a ship.
Two years ago, the Seamen's Missions in Hamburg launched the "Christmas in a Container Box" campaign, in which the seafarers who are with us in the Port of Hamburg over the Christmas holidays are surprised with Christmas gift boxes.
In November, we called on the staff, friends, and families to support this campaign together with us.
Our donated Christmas container boxes were handed over shortly before Christmas to the Deutsche Seemannsmission Duckdalben International Seamen's Club in Hamburg. Lars Kostka, employee of the Seamen's Mission, gratefully accepted the gifts. During the Christmas days, they have been distributed to the more than 1000 seafarers in our home port. We are glad to have been able to support this fantastic initiative and thank everyone who participated.
Press Contact
NSB Communication Team
Dominique Kreuzkam (he/him) & Lina Wörner (she/her)