REEDEREI NSB receives "Top100" award for outstanding innovation culture for the second time
06. February 2023
Dominique Kreuzkam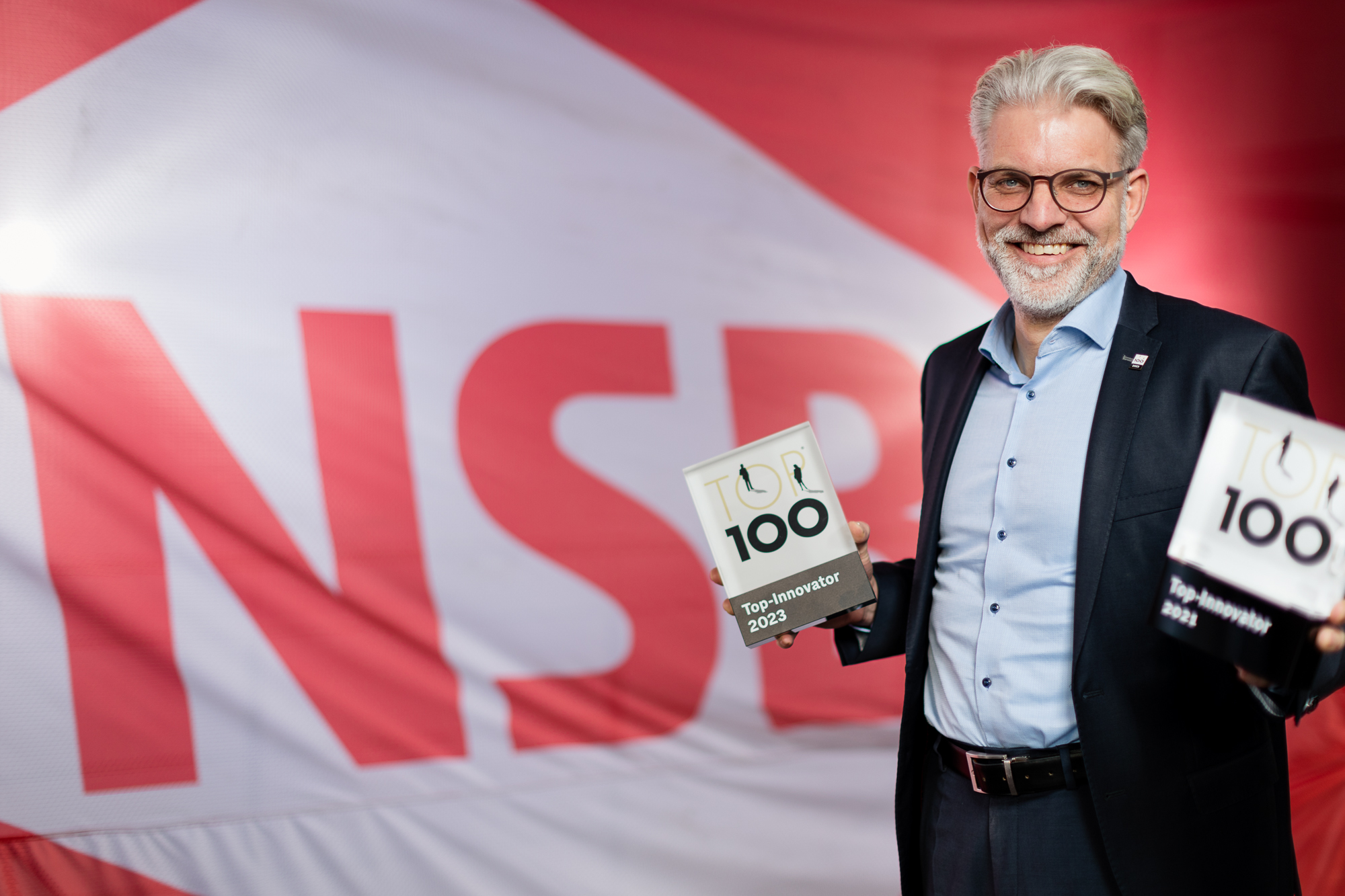 REEDEREI NSB
"Top100" award for outstanding innovation culture for the second time
In the innovation competition "Top100", NSB was able to convince as one of the most innovative German medium-sized companies. The award-winning companies are selected based on a scientific procedure. Record number of participants in this year's competition.
Buxtehude – After 2021, REEDEREI NSB has again been awarded the title "Top Innovator" this year. This was decided by the innovation researcher Prof. Dr. Nikolaus Franke from the Vienna University of Economics and Business Administration and his team. They evaluated over 500 entries for the title based on more than 100 criteria from five categories: Top management that promotes innovation, innovation climate, innovative processes and organization, external orientation, so-called open innovation, and the innovation success. Of particular importance is whether a company's innovations are just a random product or are systematically planned and thus repeatable in the future.
"This is a great way to start the year! To be among the top innovators of the year again is great news for us," says Tim Ponath, Chief Executive Officer of NSB. "Personally, I am especially pleased with this year's award, because it underlines that we have created further structures that demonstrably make us fit for the future. This is an important message for our employees as well as for our customers and partners. The award underlines: We are shaping the future!"
On 23 June, science journalist Ranga Yogeshwar will personally congratulate REEDEREI NSB on this success at the award ceremony in Augsburg as part of the German SME Summit. Yogeshwar accompanies the TOP 100 innovation competition as a mentor.
To ensure that all applicants have the same chances, the seal is awarded in three size categories: up to 50, 51 to 200 and more than 200 employees. In the anniversary year of TOP 100 – the current round is already the 30th edition of the innovation competition – the interest was great: 550 medium-sized companies applied, 300 of them were successful and now bear the TOP 100 seal. A maximum of 100 companies per size category can receive the award.
TOP 100: the competition
Since 1993, compamedia has been awarding the TOP 100 seal of approval for special innovative strength and above-average innovation success to medium-sized companies. Since 2002, the scientific management has been in the hands of Prof. Dr. Nikolaus Franke. Franke is the founder and director of the Institute for Entrepreneurship and Innovation at the Vienna University of Economics and Business. With 26 research awards and over 200 publications, he is one of the leading innovation researchers internationally. The mentor of TOP 100 is the science journalist Ranga Yogeshwar. Project partners are the Fraunhofer Society for the Promotion of Applied Research and the German Association of Small and Medium-Sized Businesses (BVMW). The magazines manager magazin, impulse and ZEIT für Unternehmer accompany the company comparison as media partners.
NSB Communication Team
Dominique Kreuzkam (he/him) & Lina Wörner (she/her)