NSB celebrates Top Innovator year
"Top Innovator Year" ends with online event celebrating NSB as one of the most innovative companies in Germany.
26. November 2021
Dominique Kreuzkam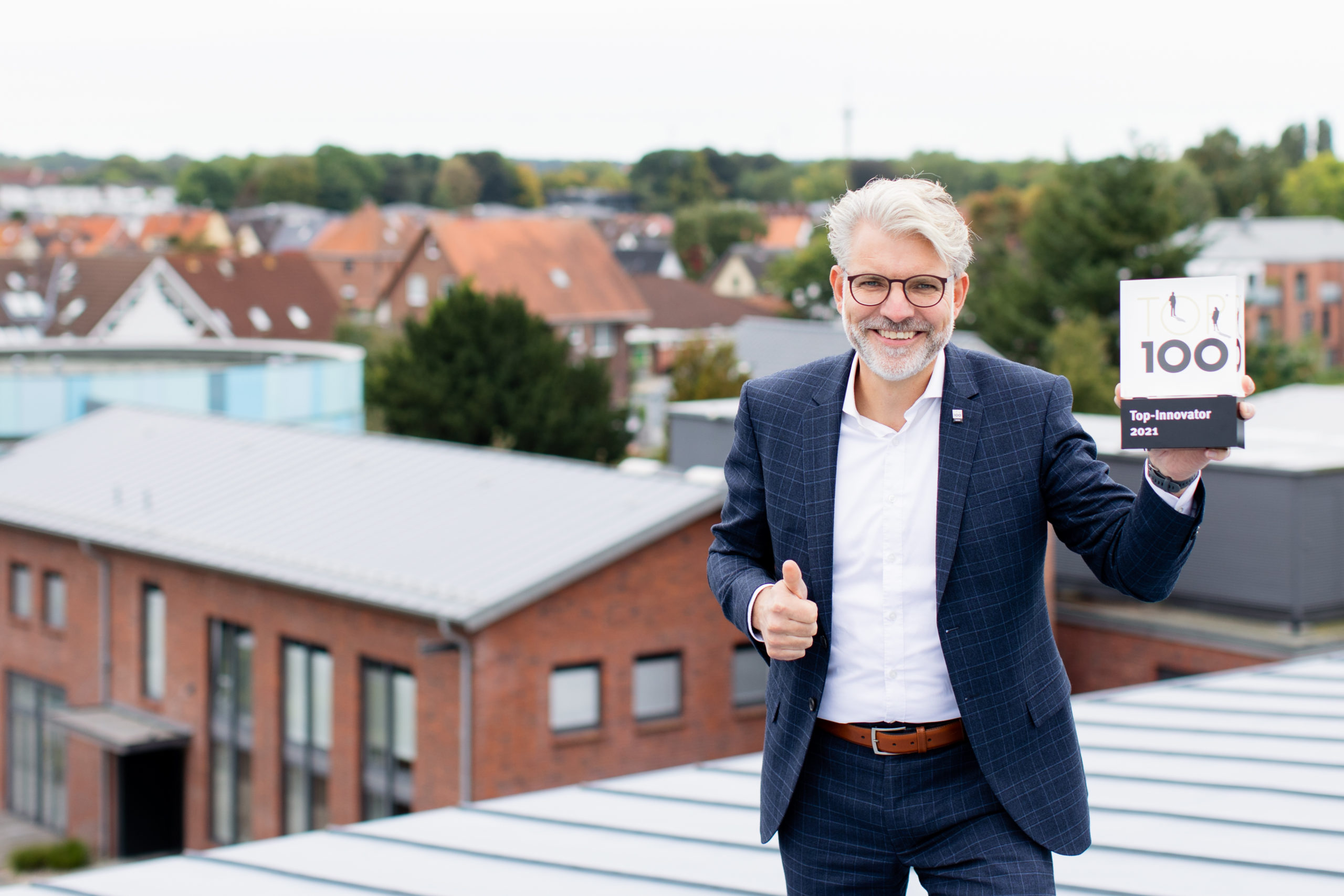 Top Innovator 2021
Success at TOP 100: Ranga Yogeshwar pays tribute to NSB
Ranga Yogeshwar today congratulated NSB Niederelbe Schiffahrtsgesellschaft mbH & Co. KG from Buxtehude on its success in the TOP 100 innovation competition with a personal video. In addition, the science journalist honoured the achievements of this year's TOP 100 companies at a joint online conference today. The occasion was the TOP 100 finale, which was originally planned as a face-to-face event. Ranga Yogeshwar is mentoring the innovation competition, which is being held for the 28th time. In the scientific selection process, NSB impressed in particular in the size category B (51 to 200 employees) in the category "External Orientation/ Open Innovation".
It is not enough to own a fleet of ships – the ships must also be regularly maintained. In addition, the crew must be replaced at fixed intervals. NSB Niederelbe Schiffahrtsgesellschaft takes care of these services. Its customers include shipping companies with container ships and tankers as well as international investors in the shipping market. In cooperation with many external actors, it is constantly improving its processes and customer offers.
Every year, six to eight students from the University of Hamburg work at NSB. "In the beginning, the advantage of this student work was not recognized by everyone in the company," reports Managing Director Tim Ponath. "After more than ten years of experience, we know the value of cooperation and use the students specifically to look at further developments." Other important innovation partners are start-ups with their innovative ideas. Since 2019, NSB has been a supporting member of the Digital Hub Logistics Hamburg (DHLH) in Hamburg, which offers young, up-and-coming companies space and infrastructure.
Constant change is part of the DNA at NSB. Because we change and constantly question ourselves, we remain innovative and interesting for our customers. This is how we develop sustainably and we create a stimulating working atmosphere. This award confirms that we will continue on this path.
Tim Ponath
Chief Executive Officer
Press Contact
Dominique Kreuzkam
Head of Corporate Branding & Communication